TIMES

Monday

OPEN

5:00 am

9:00 pm

Tuesday

OPEN

5:00 am

9:00 pm

Wednesday

OPEN

5:00 am

9:00 pm

Thursday

OPEN

5:00 am

9:00 pm

Friday

OPEN

5:00 am

7:00 pm

TIMES

Saturday

OPEN

7:00 am

3:00 pm

Sunday

OPEN

8:00 am

1:00 pm

8:00

To

8:50 am

8:00

To

8:50 am

Zumba

Heather

8:00

To

9:00 am

Body

Sculpting

Gigi

8:00

To

9:00 am

8:15

To

9:05 am

Body Sculpt

Barbara

8:15

To

9:05 am

To

9:10 am

Pilates

Diane

8:15

To

9:05 am

9:00

To

10:00 am

Yoga Stretch

Gigi

9:00

To

10:00 am

Fitness X

Mike

9:00

To

10:15 am

Fitness X

Mike

To

10:05 am

Yoga

Diane

Indoor Cycling

Joanna

Yoga

Diane

9:15

To

10:05 am

10:15

To

11:05 am

Pilates

Diane

Ashtanga

Yoga

Joanna

10:15

To

11:00 am

10:15

To

11:15 am

Zumba

Heather

Zumba

Heather

10:15

To

11:15 am

Core Yoga

Marlene

To

6:00 pm

Pilates

Diane

5:15

To

6:00 pm

6:00

To

7:00 pm

Core Yoga

Dhana

6:00

To

7:00 pm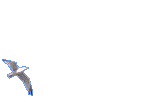 Click Here

Melbourne Beach Fitness 3830 South Hwy A1A Melbourne Beach FL 32952 (321)409-5859 Open 7 days a week

Design by MBLittle 865-712-5548

Your Personal
Fitness
Health Club

Easy Weight Loss
Excellant Instructors
Personal Training

Open 7 Days A Week
NO CONTRACT
We Offer a 30 Day
Money
Back Guarantee!


PASSES
Daily Weekly Monthly



Exercise reduces levels of cortisol. Cortisol is a stress
hormone that builds fat in the abdominal region, making
weight loss difficult. Cortisol causes many health problems, both physical and mental. Frequent and regular aerobic exercise has been shown to help prevent or treat serious and life-threatening chronic conditions such as high blood pressure, obesity, heart disease, Type 2 diabetes, insomnia, and depression. Endurance exercise before meals lowers blood glucose more than the same exercise after meals.